Our Goals:
To aggressively seek out new, cutting-edge therapeutic approaches to treating and preventing Parkinson's in GBA mutation carriers;
To engage with clinicians, scientists, academic laboratories and private biotechnology companies to accelerate research and clinical trials in an effort to rapidly bring new therapeutic options to patients.
What is GBA and how does it relate to Parkinson's Disease? 
The GBA gene (Glucosylceramidase Beta Acid) encodes the protein glucocerebrosidase, or GCase. GCase functions to allow a brain cell to clear debris via a cellular component known as the lysosome. Those who have mutations in the GBA gene are at higher risk for Parkinson's Disease (PD) because they have a reduction in GCase activity and can't effectively remove the debris. It is hypothesized that this excess debris aggregates, causing clumps of alpha synuclein, which is toxic to brain cells.
The percentage of patients that have Parkinson's with GBA is believed to be roughly 7-10% of the overall Parkinson's population. However GBA-PD therapeutic breakthroughs could have the potential to benefit all PD patients as well as those suffering from other neurodegenerative diseases.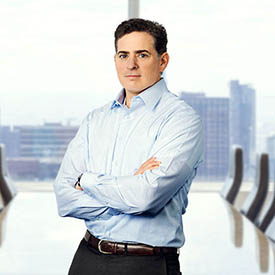 About our Founder
"The mission and goals of the Foundation are very specific.
It will be focused solely on rapidly converting scientific ideas and experimental drugs into FDA approved therapeutics to treat and prevent the onset of Parkinson's disease in GBA-mutation carriers." 
– Jonathan Silverstein 
Jonathan T. Silverstein, J.D./M.B.A., is a former Managing Partner and Co-Head of Global Private Equity at OrbiMed. He is currently an Executive Partner at OrbiMed, one of the world's largest fully dedicated healthcare fund managers. Mr. Silverstein joined OrbiMed in 1999 and was on the board of several dozen biotech companies over the last two decades. During his tenure, OrbiMed invested in healthcare companies that have led to over 60 FDA approved therapeutics, medical devices and diagnostics.
With a particular interest in rare diseases, Mr. Silverstein was the chairman of several biotechnology companies focused on these "orphan" drugs, including: Enobia (sold to Alexion), Intercept (ICPT), and a director of Ascendis (ASND) and Rhythm Therapeutics (RYTM). For seven consecutive years, Forbes® Magazine named Mr. Silverstein one of the top 100 venture capitalists in the world when it placed him on the "Forbes Midas List".
After being diagnosed with Parkinson's Disease, Mr. Silverstein learned that he was a carrier of the GBA mutation which had triggered his disease. He established The Silverstein Foundation for Parkinson's with GBA and began working with a team of the worlds' leading GBA-PD experts to help him find a cure. Over his 20 years of experience in healthcare venture capital, Jonathan has had success in investing in therapeutics to treat PD and other rare diseases, making him well-positioned to take on this challenge.
Mr. Silverstein has a J.D. and an M.B.A. from the University of San Diego, and a B.A. in Economics from Denison University.